And there was me thinking that the start of 2014 would be a bit of a slow one with not much going on. Christ alive was I wrong! I don't think I've stopped since New Year, trying to cram in gig after gig, review after review and everything else around my working hours. Not that I am complaining I have had an absolute blast the past month.
Now we've entered a new one and my diary keeps getting important dates added into it and it's safe to say I'm very excited with the way things are shaping for this year.
See ya January, here are my favourite things about you!
THIS ALBUM.
I was lucky enough to go to the album launch show at Camden Barfly, which was completely insane. I was also then invited to the special Album party at
Redbull Studios
, (free bar AND free pizza, THANK. YOU.) which again, was so much fun and I'm super proud of
Blitz Kids
for already achieving so much success with the album. You can see my full review of The Good Youth here:
http://www.bringthenoiseuk.com/201401/music/reviews/album-review-blitz-kids-the-good-youth
THIS SONG.
I have literally had this on repeat for the past three weeks. It's not usually what I go for but something about it has got me completely hooked. Maybe it's the super smooth and soulful vocals, maybe it's the handclaps and beats. Who knows? All I can say is, it is magnificent and I can't wait until the Years & Years headline show at Oslo in March.
FESTIVAL ANNOUNCEMENTS.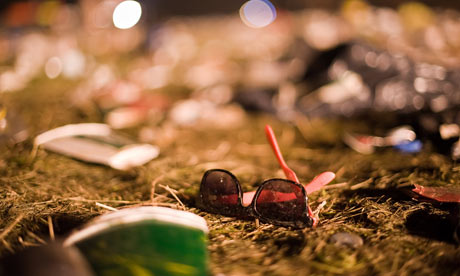 Reading & Leeds: You Me At Six, Architects, Royal Blood, Issues, Disclosure, The 1975
Isle of Wight Festival: Red Hot Chilli Peppers, Kings Of Leon, Rudimental, John Newman, Passenger
Bestival: OUTKAST, Foals, Chvrches, Disclosure
Takedown Festival: Funeral for a Friend, Kids in Glass Houses, The First, Verses, I Divide Canterbury
BRB going to the bank to get a loan.
THESE BANDS.
Neck Deep:
Pixel Fix:
Crooks:
Statechamps:
These have been the four main bands soundtracking the first month of the year. Neck Deep and Statechamps in particular because they bring a nice dose of Summer to this utterly horrific Winter weather we're having at the moment. Pixel Fix make some of the most hauntingly beautiful music around and Crooks are just non-stop touring right now, so a big pat on the back for them!
What music has soundtracked your January?